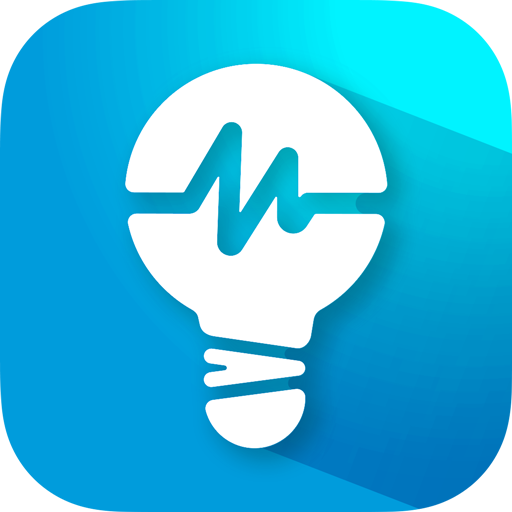 Physics Lab
2.4.6 (Apr 2023)
Learn Physics from Experiments
Description
Learn science by doing experiments in your virtual lab with Physics Lab. With our new AR mode, you can even bring your experiments to life!
In Physics Lab, you can play with various circuit components, build your own 3D electric circuits, and see how they work in real time. With 100+ circuit components to choose from (and more coming soon), the possibilities are endless. Plus, all of our experiments are backed by science and calculated with precise numbers, so you can learn and have fun at the same time.
Physics Lab is not only for students, but for teachers too! Use it to demonstrate experiments in class, and help your students learn and explore in a new way. And because it's virtual, you don't have to worry about expensive lab equipment or safety concerns.
Explore with freedom
Pick from 100+ circuit components (more coming!)
Drag them from the toolbox to the virtual desk and connect them the way you like
All experiment results are backed by science and calculated in precise numbers
Design your own galaxy or load from our solar system
Electromagnetic experiments with field line visualization
Better than real life
Set properties of circuit components to different figures and observe change of behavior and stats in real time
One-click to turn what you have built into an editable circuit diagram and vice versa
No expenses on lab equipments, no worry about safety issues
A lab for everyone
Teachers have been using Physics Lab to demonstrate experiments and assist teaching in class
Students, in primary or high schools, can learn science and explore freely anywhere, anytime
Kids or not, curious minds now have their own virtual lab to learn knowledge by doing experiments
Whether you're a teacher, student, or just someone who loves learning about physics, Physics Lab has something for everyone. Connect with us and let us know what you think, and check out our subscription options to access even more experiments and components. We can't wait to see what you create!
Welcome to our latest app: Turtle Universe, an app for you to understanding social and scientific phenomena & learn STEM, coding, social science & many more by playing with scientific models created and used by scientists and researchers.
* We'd love to hear your comments, questions, and ideas about Physics Lab. Whenever you encounter an issue, please report to us in-app or through email.
Credit and Copyright
Copyright 2022 John Chen. All rights reserved.
Physics Lab's development is led by John Chen & Lexie Zhao. If you mention the software in a publication, please include the citation below:
* Chen, J. & Zhao, L. (2017). Physics Lab.